Non-invasive
Facelift, Skin Tightening,
Body Contouring
with MMFU TCP
A new ULTRAFORMER series, MPT, is safer and maximizes MMFU(Micro & Macro focused Ultrasound) efficiency by dividing the TCP(Thermal coagulation point) generating method into micro-unit beyond the technology to create precise TCP quality.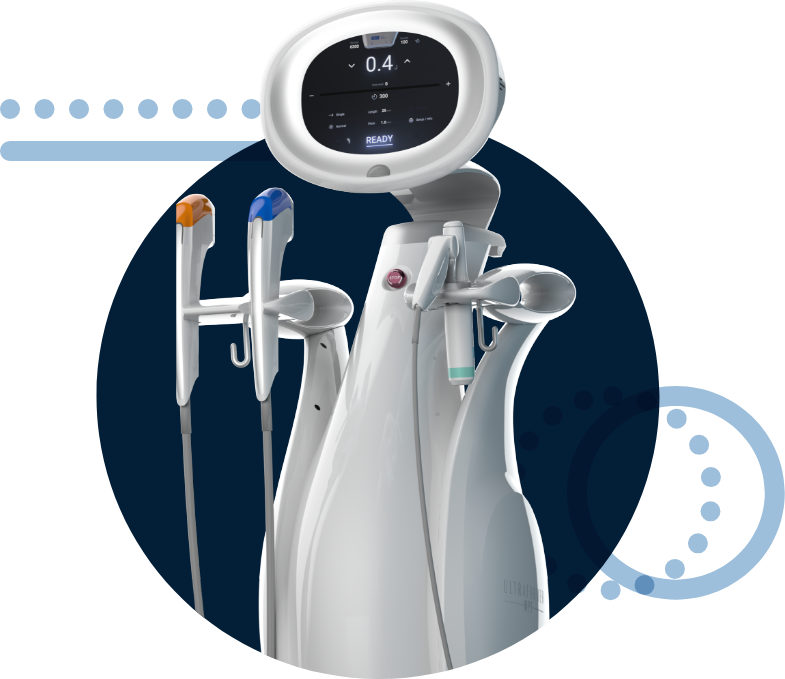 Unsatisfied with your looks? Check out our clinical results of the ULTRAFORMER MPT
and see how it works wonders on reforming your youth.


Face
2 Treatments MP & Normal Mode

Eye area
2 Treatments MP & Normal Mode

Axillary Breast
3 Treatments MP & Normal Mode

Above knees
2 Treatments MP & Normal Mode
MY PERSONALIZED TREATMENT
Are you troubled by fine lines and wrinkles on your face or sagging contour on your body?
Get your personalized therapy.
For those who want to restore their youthful complexions and figures, talk to your doctor
about non-invasive and customized procedures with the ULTRAFORMER MPT.